Or: The trade organizes recognition
The third part of the QVC study on shopping 2036 (3) deals with more targeted and deliberate shopping and consumption (the second part is here). The middle class already buys more. In addition, lifestyle, attitudes and culture change, so values change. "What do I really need?" becomes a question.
Some key results
63% agree with the following statement: "In the future it is considered cool, who does not have to have everything".
To buy what others do not have and experience what others do not experience is for 22% an important leitmotiv.
59% of Germans feel cheaper to buy, for example by helping them at the self-scanning checkout and scanning the products.
Two-thirds of respondents are already very important today to buy as cheaply as possible.

Change in strategy: Sharing models are rising
The purchased product must mean something to the buyer again. In this context – cutting consumption on the one hand and price consciousness on the other – sharin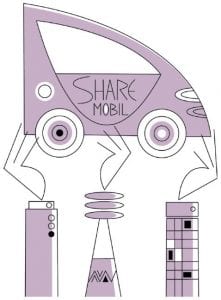 g and leasing models will become increasingly attractive. It is about using the product, not about owning.
Sharing portals already offer services and also products for mediation between private individuals. For example, you can borrow cars in car sharing, drilling machines or lawn mowers, maternity wear or even clothes for a monthly fixed price or a usage price. In particular, low-income earners offer the possibility to temporarily "own" and use products.
Flat rates and Subscription models help save money
Anyone who wants to save money on standard products will decide for flat rates and subscription models – in exchange for personal information- in the near future. 38 percent of Germans are willing to issue their data when they receive "cheaper offers for often used products and services" in return. Also taking ober traditional tasks of the trade is acceptable for the Germans – if they can save money.
Experience counts more than possessing
The younger generations no longer define themselves about possessions and consumption. Static symbols lose their radiance. The buyer renounces the well-known logos and attaches importance to other things, such as craftsmanship, lifestyle, etc. Because the younger buyers no longer define themselves over possessions. It is about freedom, independence and minimalism and experiences.
Consumption is declining
Shopping denial becomes a trend. In the upper middle class, which already possesses almost everything, gets less, more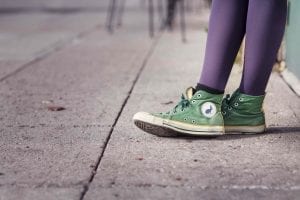 is consumed sustainably. But fot the trade this means, that the products have to be staged differently. And for the buyer as well, the products have to mean something again. Many start-ups show with their products and accompanying services how this can work.
Two impressive statements at the end
In the end, I would like to highlight two further expert statements.
Possessing get's less important – experience is always more important, because people tell about events, not about what they have bought, says an expert in the study. And one even dares the thesis: "If I am quite courageous I say: In 50 years, possession is not of value to us.
Images: StockSnap, QVC